From our newsletter, as usual.
---
Hello friends! Here's your regular update on ZF and the Zcash ecosystem, covering October 8 – 22, 2019.
---
The second Zcash Protocol Hangout about development funding is scheduled for Wednesday, November 6, starting 2pm PT / 5pm ET. Sign up to participate!
---
Speaking of governance, Arianna Simpson of Autonomous Partners shared her thoughts on the Zcash Community Forum.
---
Check out Prastut Kumar and Aviral Srivastava's grant project, the Zcash Service Status Dashboard. Here's what the health check of ZEC exchanges looks like: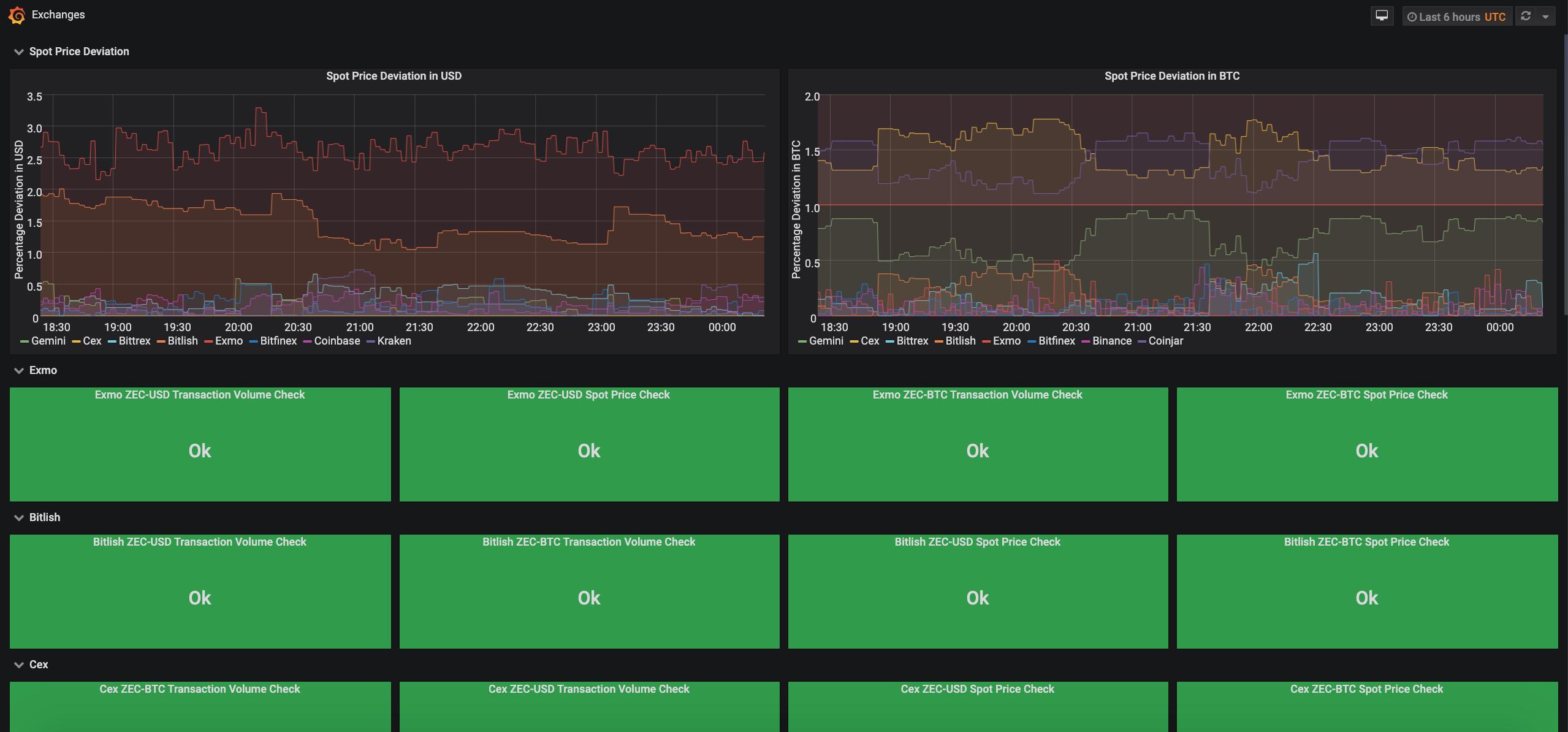 The team has plans to improve UX, which you can read about on ZF Grants.
---
Don't forget to save the date: Zcon2 will take place in Lima, Peru, from June 22 – 24, 2020. Email antonie@zfnd.org to discuss sponsoring travel scholarships
---
Coda Protocol and the Ethereum Foundation are hosting The Hitchhiker's Guide to Zero Knowledge in San Francisco on October 30.
The event organizers kindly offered a discount code for the Zcash community: ZCASHCOMMUNITY gives you 50% off any ticket, including student tickets.
---
"Zecwallet-CLI can now encrypt your wallet, protecting your private keys while stored on disk and in memory." Exciting new release, fresh off GitHub!
---
Help fund the Tails operating system by donating ZEC to the project's shielded address. Tails "aims at preserving your privacy and anonymity" in order to circumvent censorship (among other reasons).
---
Buying a domain name with shielded ZEC:
---
Lastly, if you're in the mood for cryptography papers, HashCloak summarized the highlights of SNARKtember.
---
Until next time